Photos and information on this site belong to Providence Dobermans. Permission is required to post the url, photos or any other information contained on this site!
Sire of the litter: Caesar Chavez Baird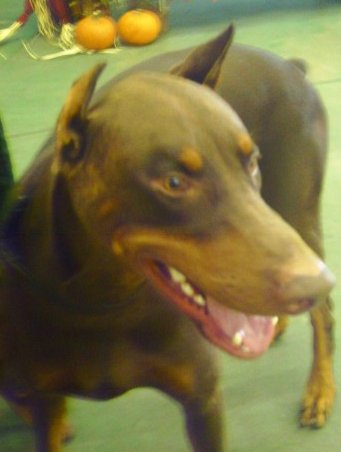 #1: This is Roxy, owned by Andrew. She is a Red/Rust female, first born. She spends her time between Tallahassee and Jacksonville.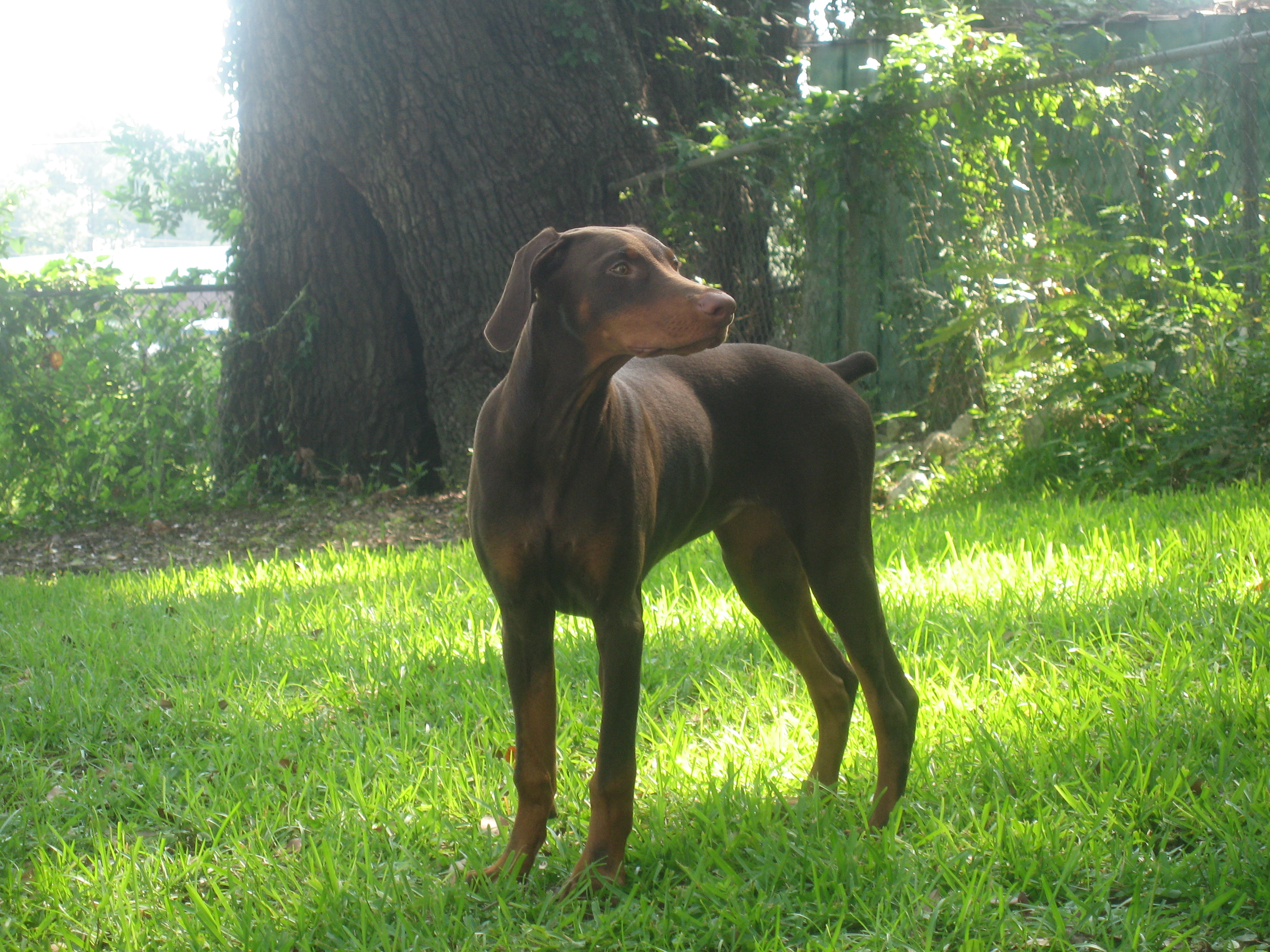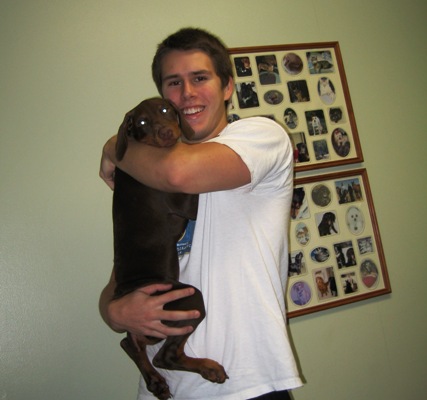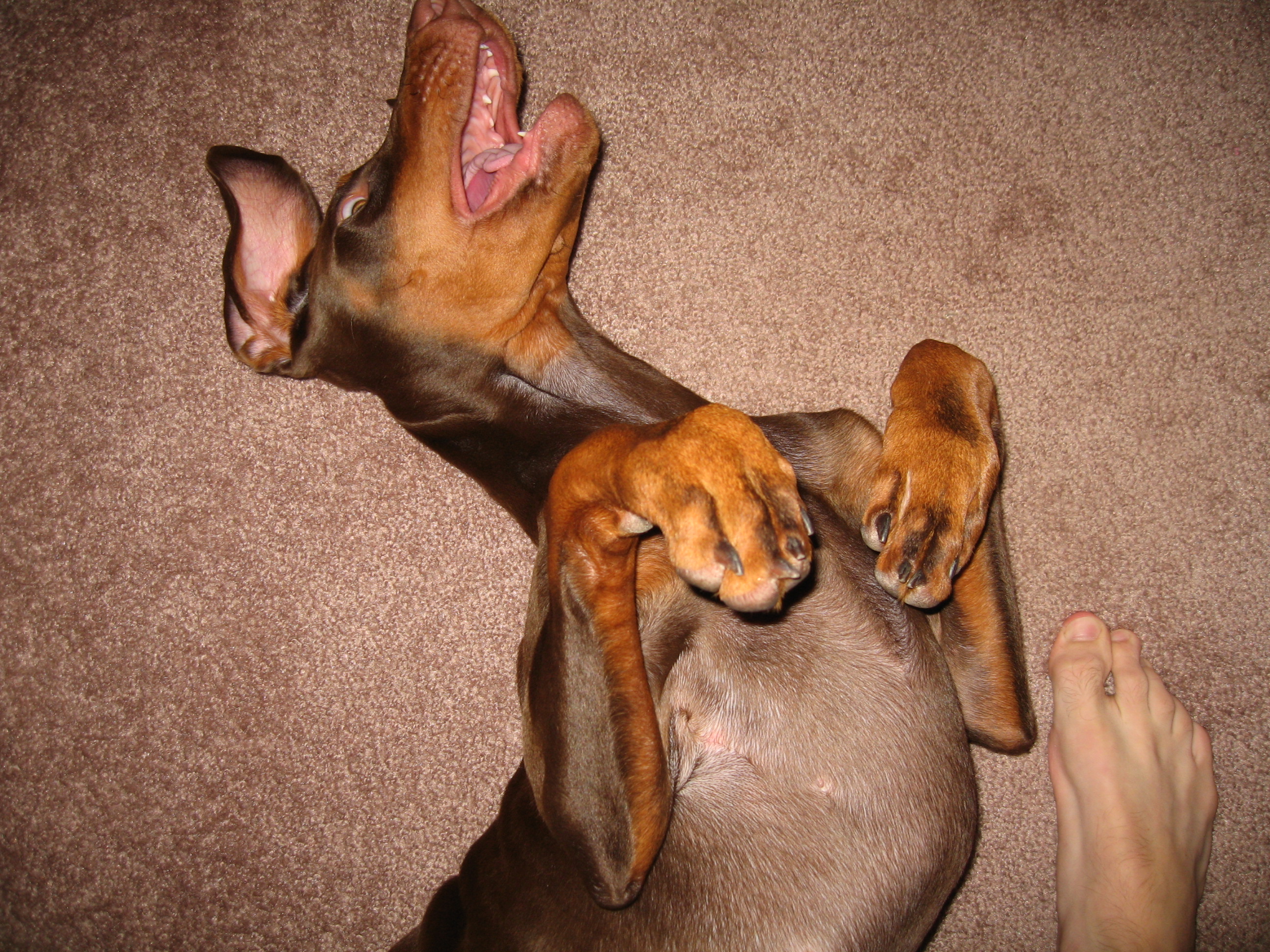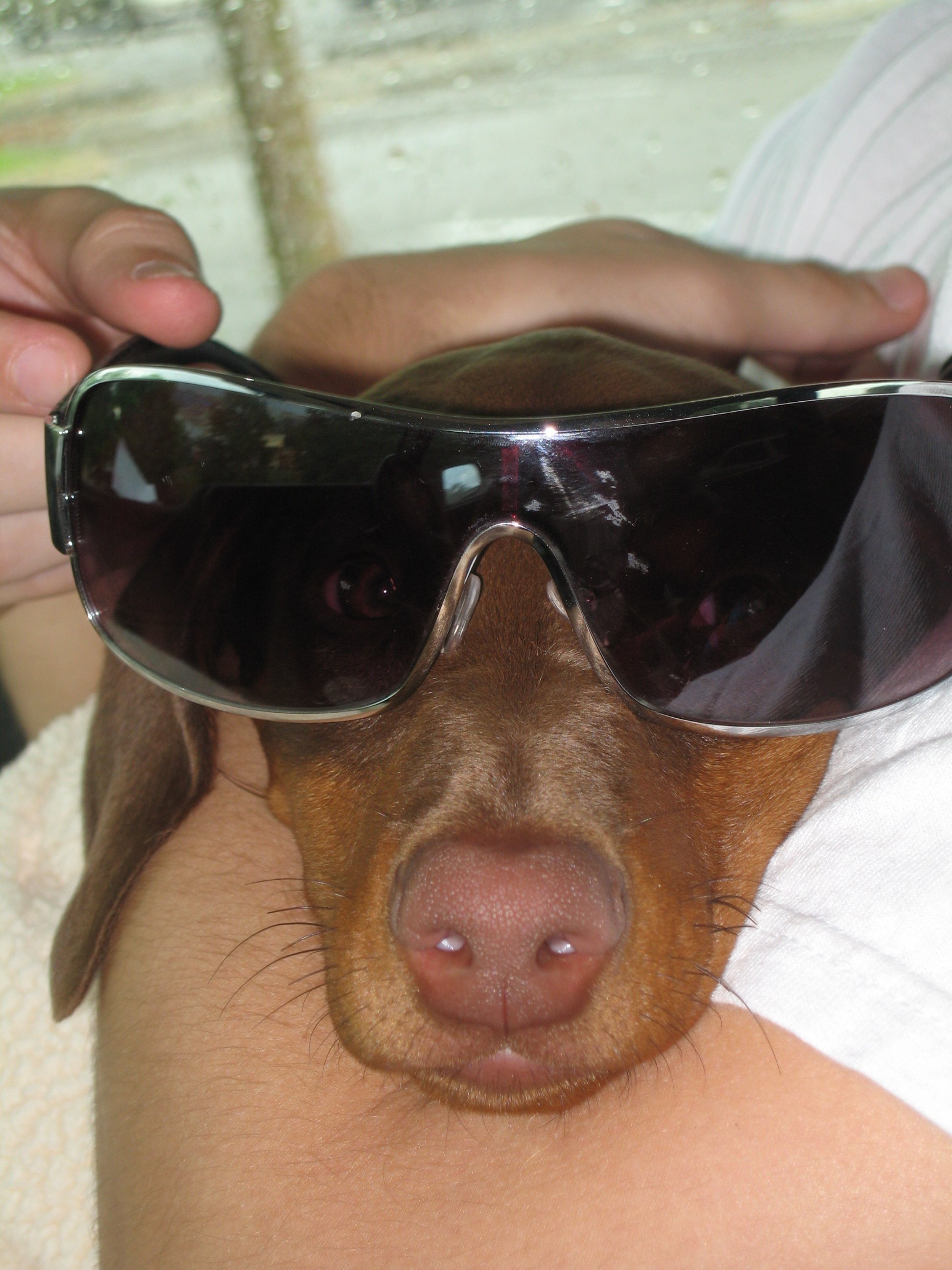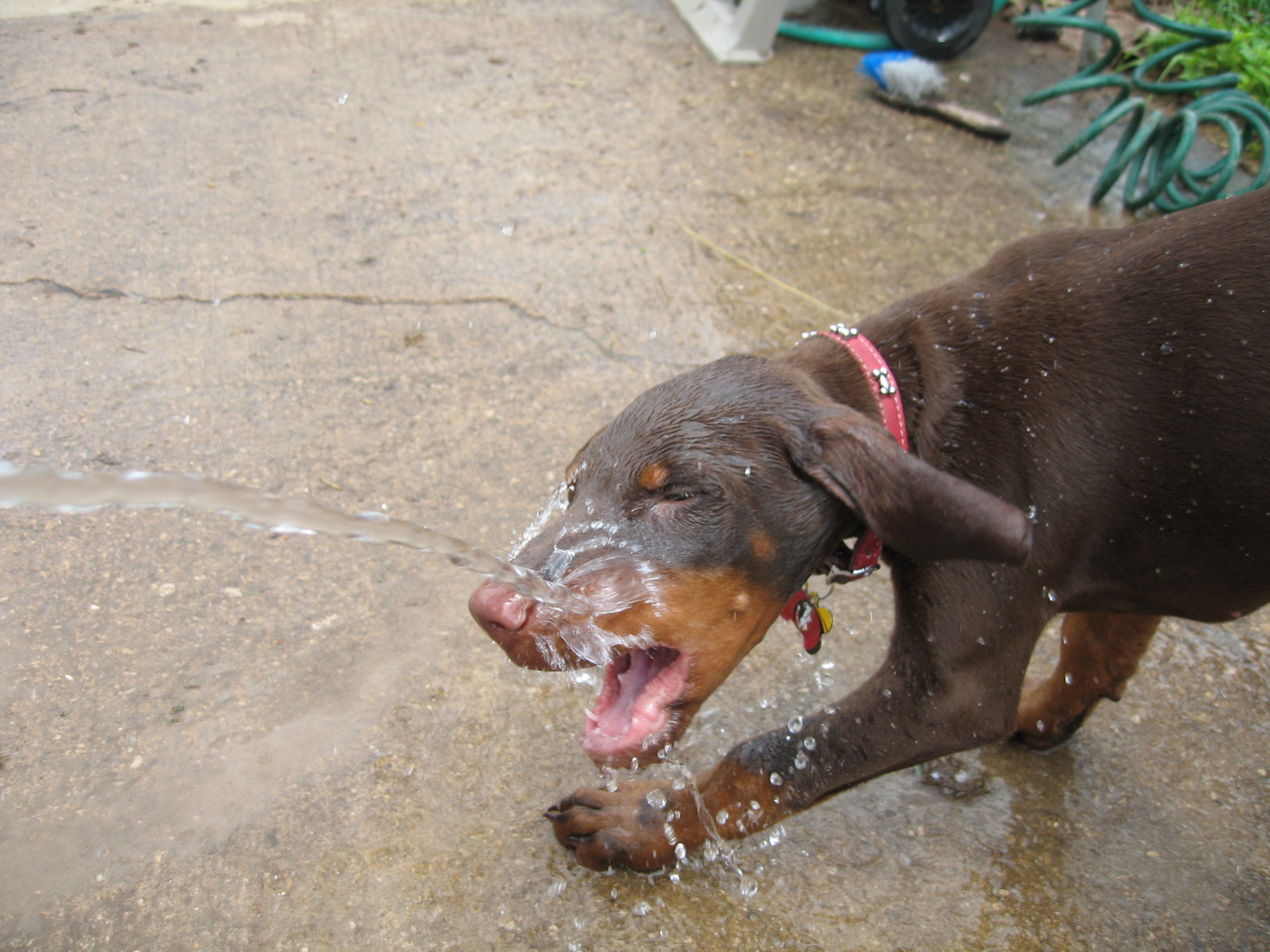 #2: This is Max. He is with his real papa in Orlando. His other parents are Brian and Sharon. He is a Red/Rust male, 2nd born.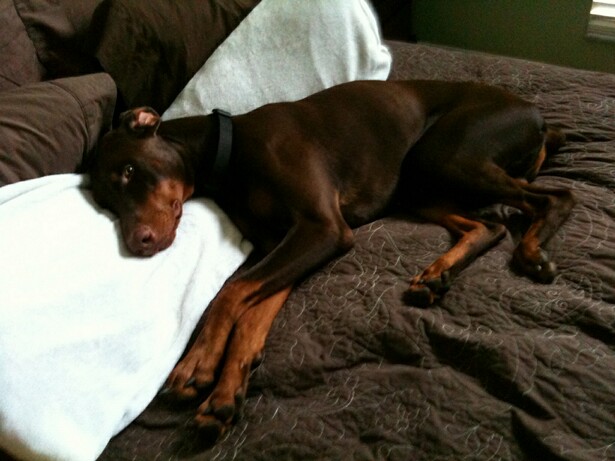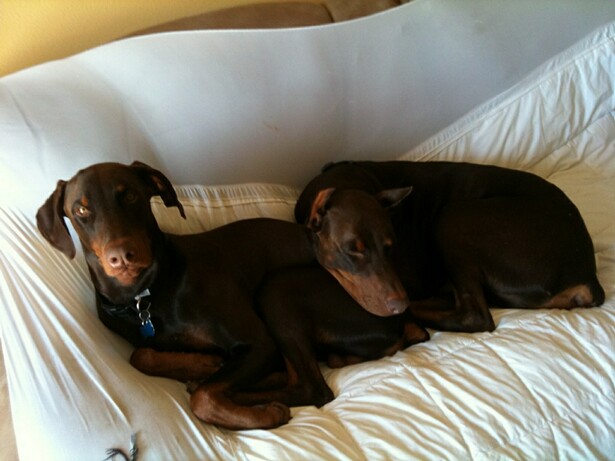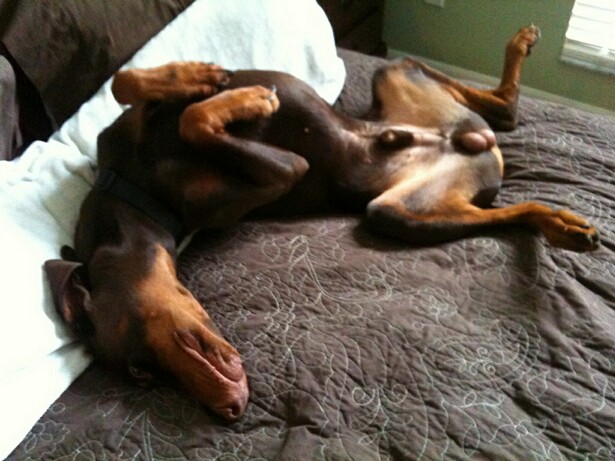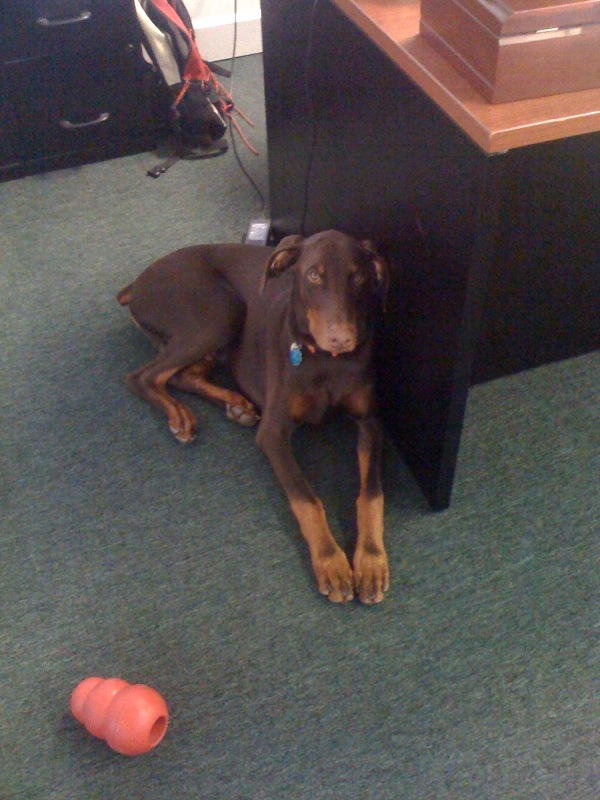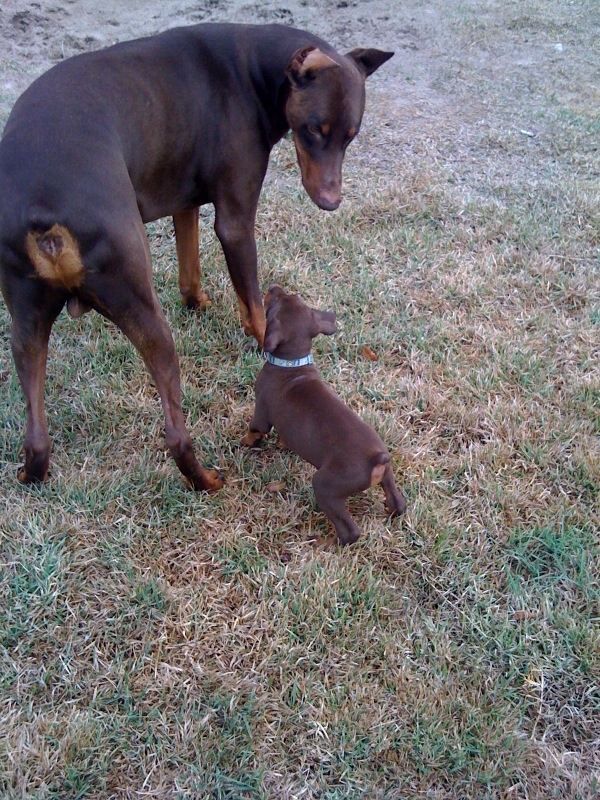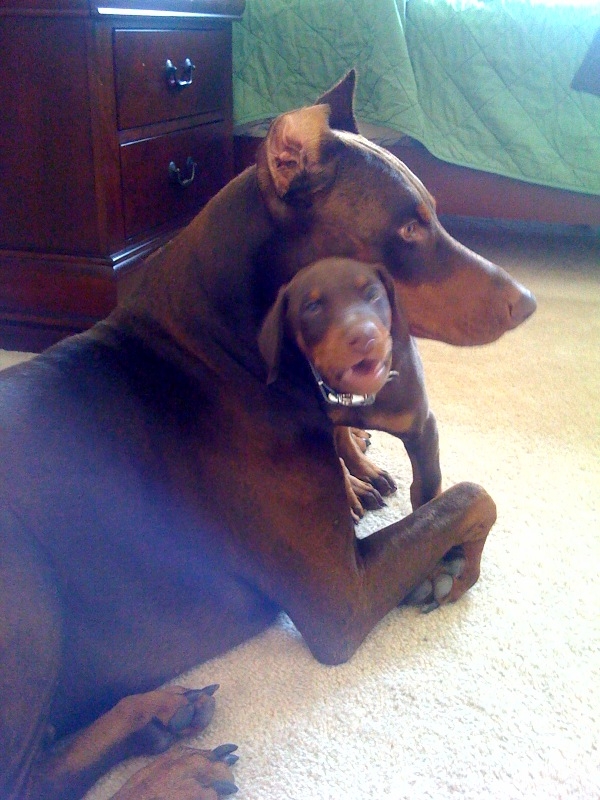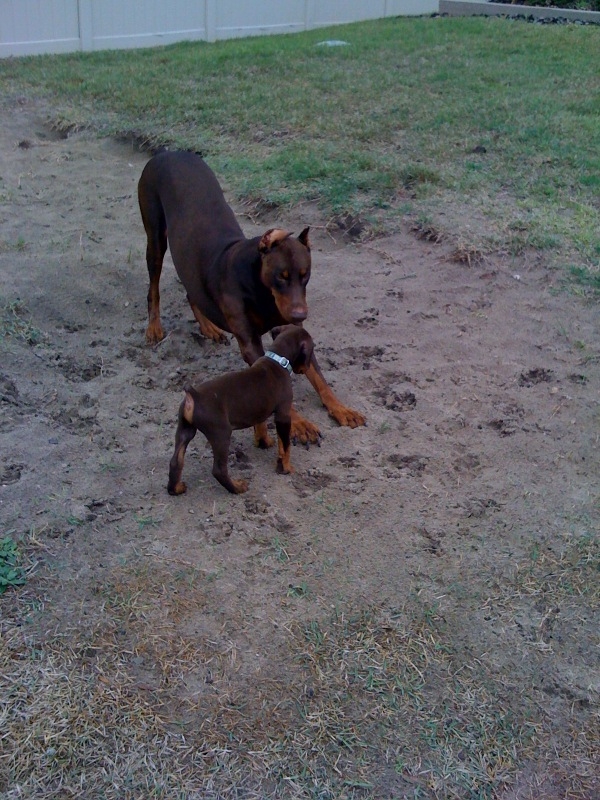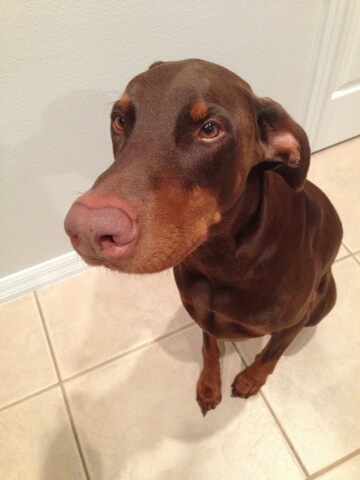 #3: This is Clyde. He was the 3rd born. He is a black/rust male. He lives in Lousianna, with his new family!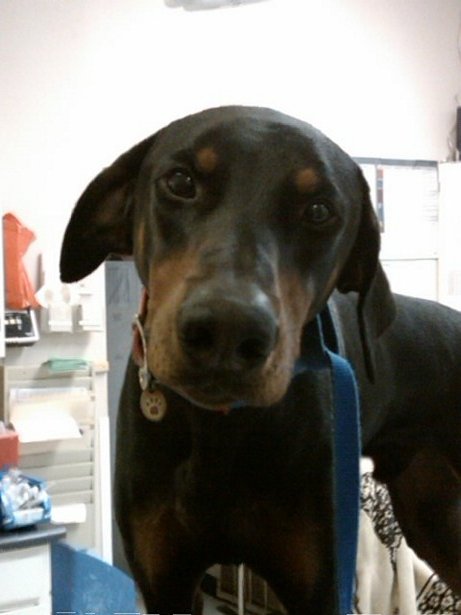 #4: This is Rena!!! Rena was the 4th born. She is a red/rust female. She currently lives with her new daddy in Tallahassee, FL.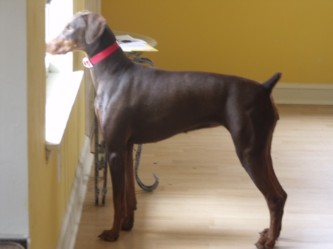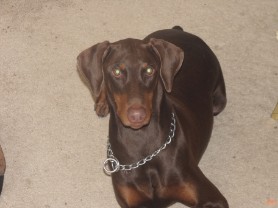 5: 5th born was Serena Valentina
This is Sparky. He was the 6th one born. Sparky is a red/rust male. He currently lives in Massachuettes, with Heather and her husband and children.
Sparky will be going for his Canine Good Citizen very soon!!!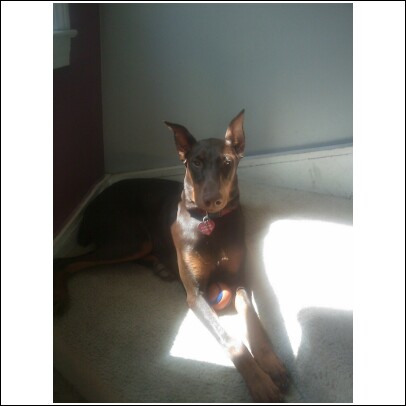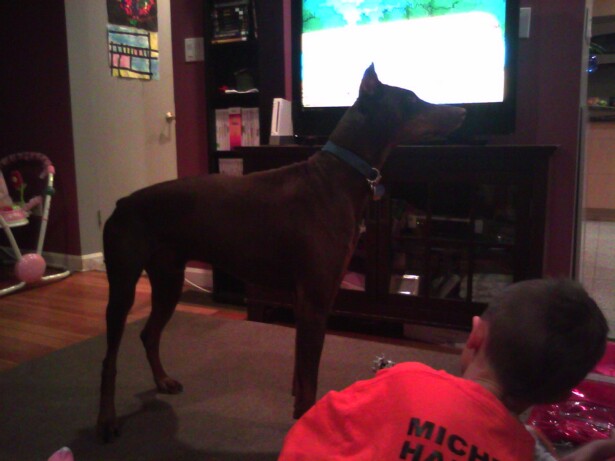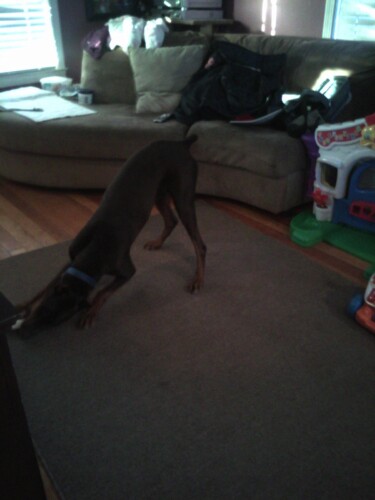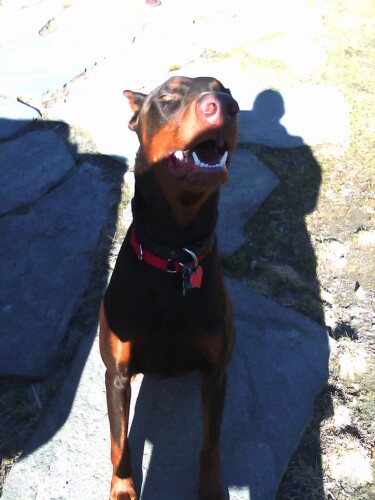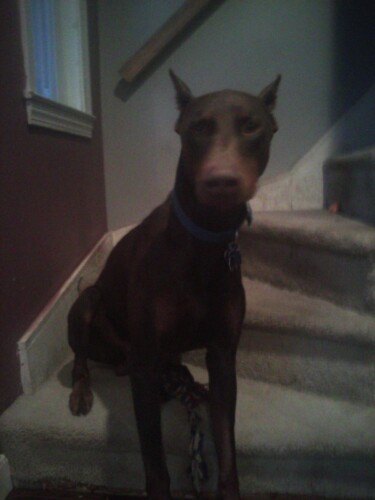 This is Athena! She is a black/rust female. She was 7th born. She is the splitting image of Molly!!! She lives in Daytona Beach with her new momma Linda!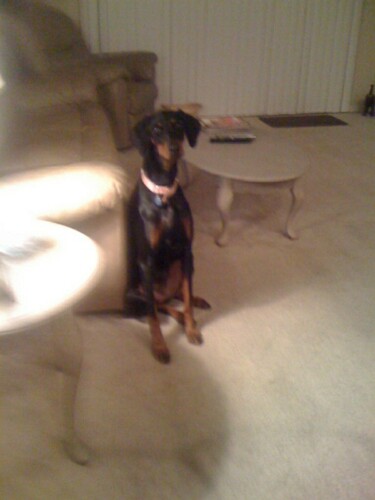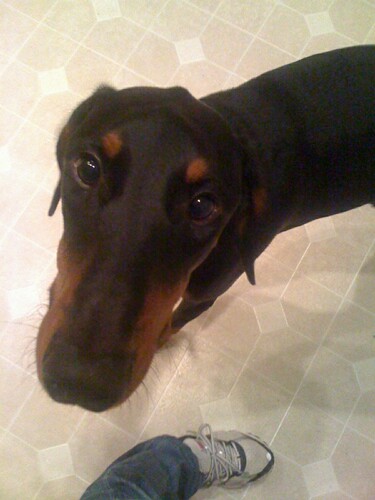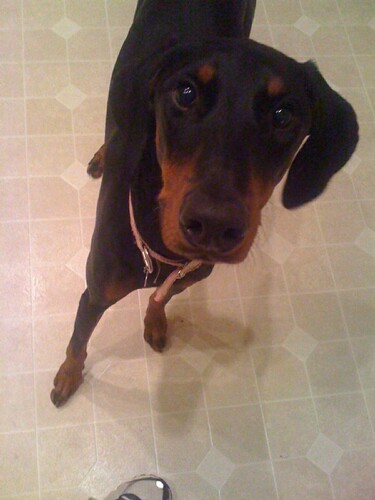 This is Heidi, she is the baby of the litter. She currently lives in Tallahassee, FL with her new family. She is the splitting image of her momma, Molly Girl.