Grand Seiger/BIS RBIS Int'l/Nat'l/HnrCh-G/WBCH-G/WCCH-G/WSCCH-G/WSCGrCH-G/VetCH-G/U-CH Providence's Seize the Day by Trio CGCU, TKI, FDC, SD, DPUK-BEFL1, TT, WAC (AKC pointed)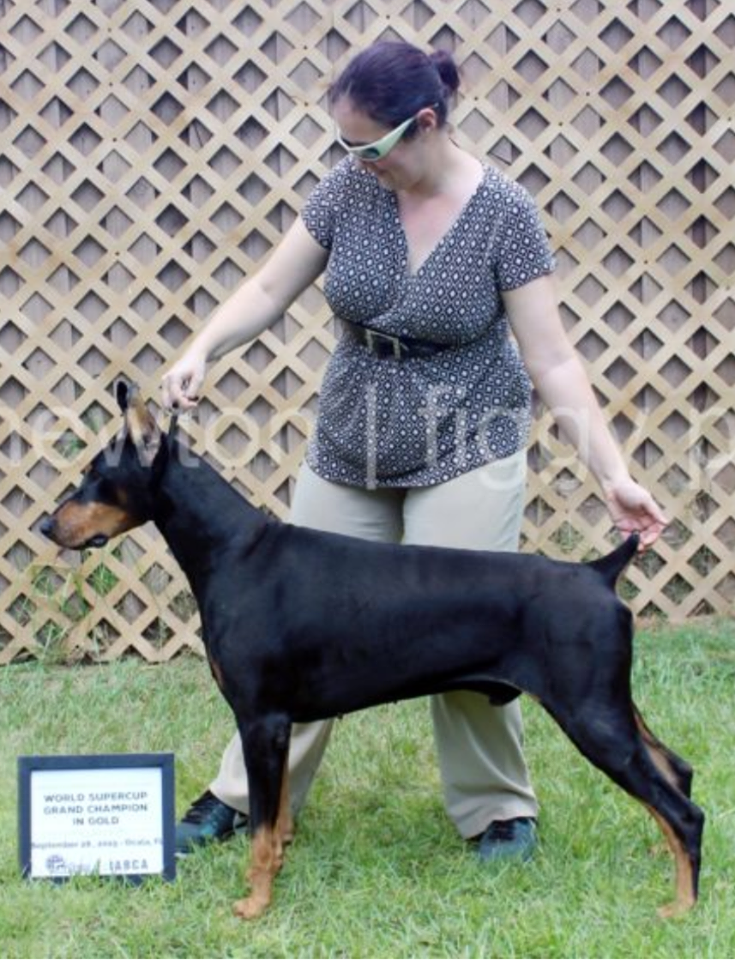 Bond at 8 yrs old earning the highest title in IABCA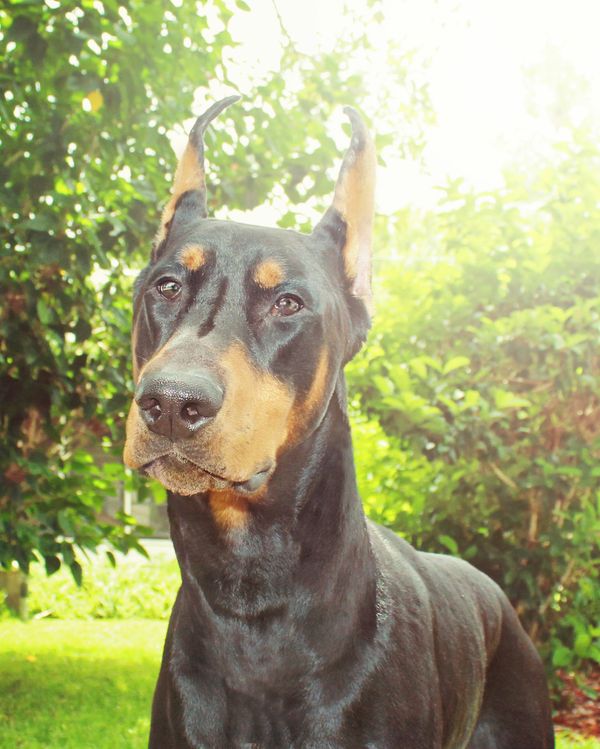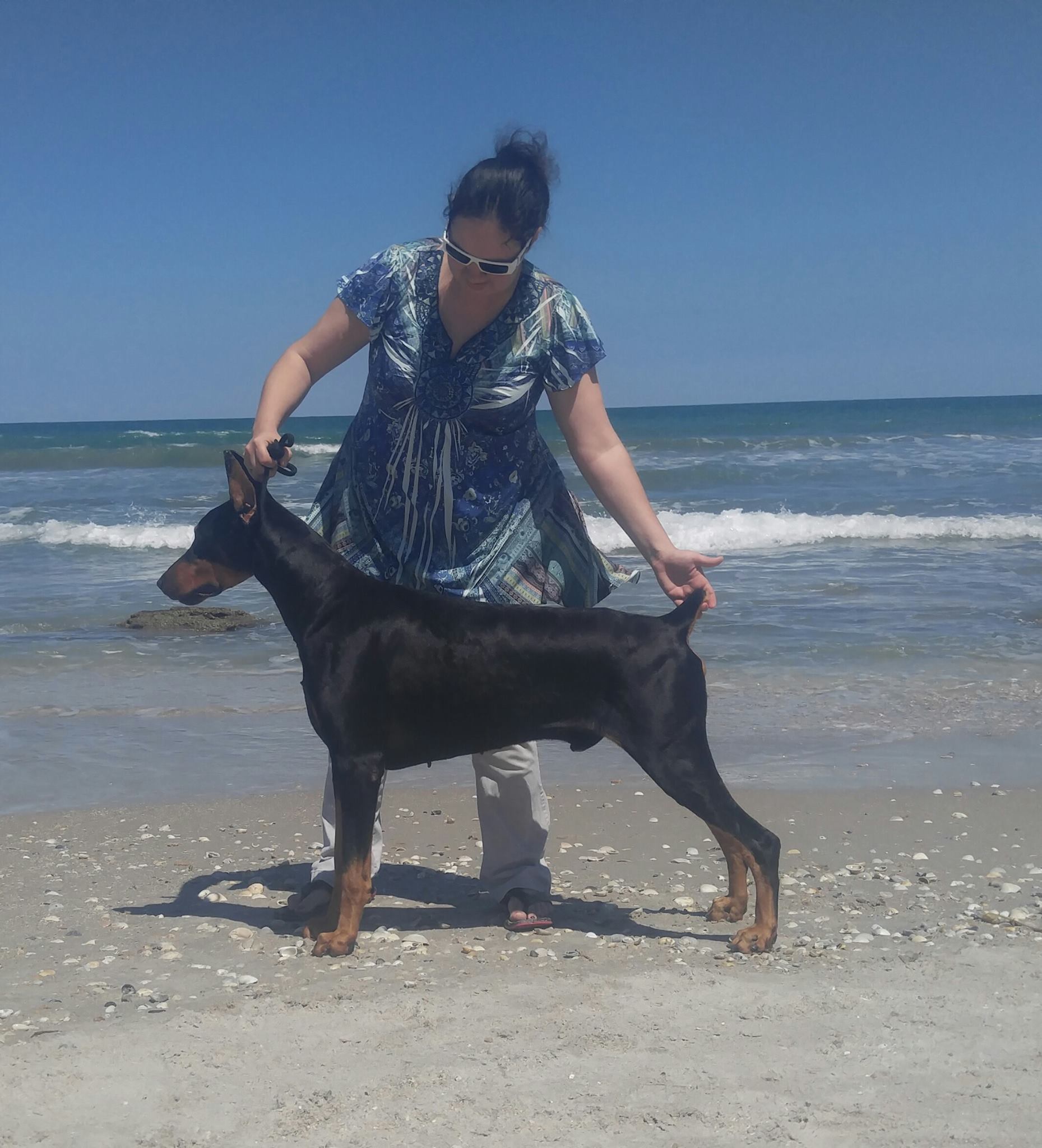 Bond at 5.5 years old after a fun day at the beach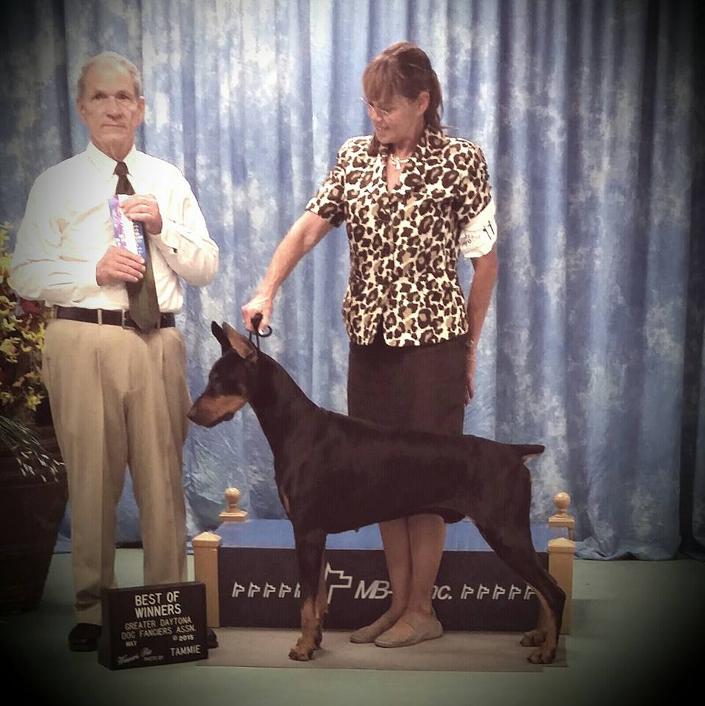 Bond at 3 years old winning Best of Winners. Also earned his 3rd AKC point at this show
Grand Seiger/BIS RBIS Int'l/Nat'l/HnrCh-G/WBCH-G/WCCH-G/WSCCH-G/WSCGrCH-G/VetCH-G/U-CH Providence's Seize the Day by Trio CGCU, TKI, FDC, SD, DPUK-BEFL1, ICN2, TT, WAC (AKC pointed)
This is Providence's Seize the Day by Trio. He is owned and loved by both Betty Amezola (with Trio Dobermans) and Providence Dobermans.
Bond's litter was nominated for Futurity with the DPCA. However, do to personal issues, Providence Dobermans was not able to attend the DPCA convention.
Call Name: Bond
Date of Birth: August 18, 2011
Coat: Black and Rust
Color: Black #1 BBDD (only Black offspring)
Weight: 85lbs
Height: 28inches at withers
Length: 28inches
Testing:
vWD: Carrier, VetNostic, December 2011
Dings: Normal
Cardio: Normal Echo September 2019,
Cardio: Normal Holter February 2019
Eyes: Normal, OFA September 2015
Liver: Normal, July 2018
Hips: OFA Good, August 2015
Thyroid: Normal, July 2018
Bond is available for stud service to approved bitches only!
Contact us at AngelHeaven906@aol.com for more information!
Below are pictures of the sire: CH Epiik's Black Tie Affair CGC, TT. For pictures of the dam, please see Molly Girl Hagen in our retired section.