Photos and information on this site belong to Providence Dobermans. Permission is required to post the url, photos or any other information contained on this site!
Int'l CH Providence's Giovanni Diablo Seo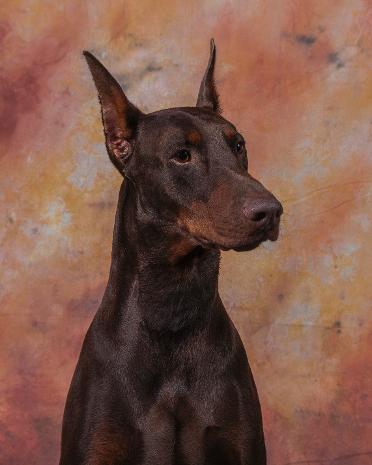 Taken at UKC Show July 29, 2012. He almost has his Chapionship!
He took home 4 class wins, and 4 Best Male wins!!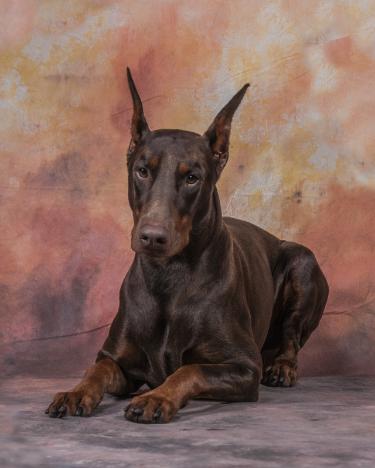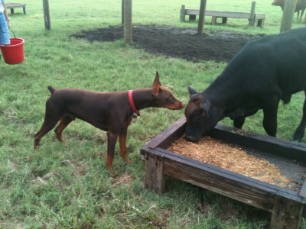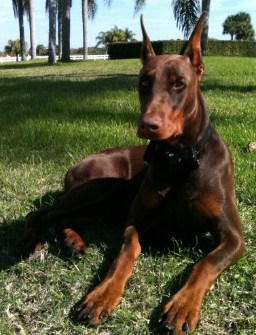 Giovanni lives with his owners in Vero Beach, FL.
This is the Pick Male of the Diablo/Molly Litter.
Please contact Providence Kennels for information on stud service.
Will be starting show career soon!
Health Testing to be done when time .
Date of Birth: February 21, 2010
Coat: Red and Rust
Color: TBD
Height: 27 inches
Length: 27 inches
Weight: 86 lbs
Testing:
vWD: Carrier or Clear, by parentage
Cardio: Normal, April 2013
Eyes: TBD
Liver: TBD
Hips: TBD
Thyroid: TBD