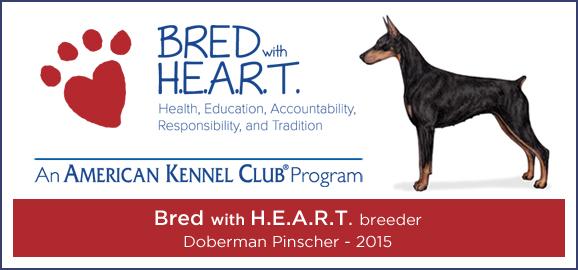 Thank you so much for considering adding a Providence Puppy to your family. Please read the information below, which hopefully will answer most if not all of your questions. Don't hesitate to contact me with any questions you may have. If after reading the information below you are interested in adding a Providence puppy please fill out and submit the puppy questionnaire so that I can start the approval process. I require everone to fill out a Puppy Application. This will help guide me in selecting the perfect puppy to best match their new potential owner. After examining your application, I will contact you with information on being put on a waiting list or information on pups I have available. If, for any reason, I feel you will not make a good potential home for one of our puppies, you will also be notified. I look forward to getting to know you!
Providence's litters are pretty much reserved before they are born. If you are considering adding a Providence puppy to your family, please fill out the Puppy Questionnaire. It is better to be approved for an upcoming litter and then if you should find another puppy in the mean time, (just let me know), than wait to be approved but there be no puppies left. Being approved does not obligate you to purchasing a puppy and a deposit is not required until the pups are born and we know your preference for sex and color are available. However it does reserve your place in line to be matched to your specific puppy. Puppy matching starts taking place at 7-8 weeks of age, which is when the litter is "graded" or ranked. They are then graded or ranked again at 10 weeks, and again at 12 weeks if they are still with me.
I do give priority to show homes, therapy work, performance (agility, obedience, protection, etc) as well as search and rescue.
All my puppies are AKC registered. They are also able to be registered through United Kennel Club (UKC), as well as the International All-Breed Canine Association (IABCA).

Providence puppies come with their tails docked, ears cropped, dew claws removed, micro-chipped (AKC reunite), started on crate trained, lots of socialization, Bio-sensor exercises day 3 - 16, pups will be used to nail dremeling, have received age appropriate vaccinations (as per Dr. Dodd's recommendation) and deworming, huge puppy packet with lots of helpful information and most important of all, my support for the lifetime of your new Doberman Puppy.
All puppies sold to a conformation home will be sold on full registration and be co-owned by the owner of Providence Dobermans, Tamara Young. This insures the protection of my lines, prevents over breeding, insures ethical breeding practices, etc. Very RARELY will i sell a future breeding puppy outright. You will be required to sign a co-ownership agreement and guarantee contract.
Puppies sold to a performance home may have the option once discussed with me to be sold on full registration but will also require co-ownership. If I feel the requirements are not met, then that puppy will be sold to a performance home will be sold on limited registration and must be spayed or neutered by 18 months of age. Limited registration means that you can no longer compete in conformation events. If co-owned, you will be required to sign a co-ownership agreement and guarantee contract.
All puppies sold to companion homes must be spayed and neutered and will be placed on limited registration. If the puppy had been deemed "show quality" but placed in a companion home, owner may, before spay or neuter between 18-24 months, have the puppy reevaluated by the owner of Providence Dobermans if they wish to start showing the puppy. If the puppy is still show quality, the breeder and owner will come to an agreement on changing the puppy's registration from limited to full registration. Some things the owner and breeder may consider in this agreement would be the difference in the purchase amount of full and limited registration at the time of the purchase of puppy, or for breeding rights (if male).
We do not price our puppies by gender or by color.
Puppies sold to a conformation or performance home with intentions of breeding will be co-owned by Providence Dobermans owner, Tamara Young, and are sold for $4000.
Puppies sold to a performance or companion home on limited registraion with a spay/neuter contract are sold for $3000.
These prices do not cover the cost of shipping or other expenses. I do not ship overseas. I only fly pups either in cargo on non-stop flights. This may require you to drive a long distance to pick your puppy up. If possible, I encourage YOU to fly into either Melbourne or Orlando, FL airport to pick up your puppy. then travel home with the puppy as carry on. If flying in and flying out the same day I can drop the puppy off to you at the airport.
The closest airport is in Melbourne, FL and is about 30 minutes from my home. Next is Orlando, FL and is about 45 minutes from my home.
I can take payments made via PayPal, an online payment service - its very easy to set up an account using either your bank account or a credit card to fund the payments www.paypal.com. You are responsible for the merchant fee. Otherwise I accept U.S. Postal money orders. Checks are accepted only on the deposit. For Local Buyers I also accept cash.
I also have Cash App, Zelle, and Venmo that is free to use.
To make it easier for buyers, I have split the purchase price into 2 payments.
The First payment or deposit (which is non-refundable) of $750 is due when the puppy is born and I know the sex and color you want is available. This payment needs to be received within 72 hours. Your puppy is not truly reserved until this deposit is received. PayPal payments are immediately available funds, if you are mailing you need to send payment by Express Mail. If paying by PayPal, you are responsible for the "merchant fee."
The Second payment (the remaining balance) is due at 6 weeks of age. Most puppies are ready to go to their new homes between 9 and 12 weeks of age. This depends on when the ears are done. I like to keep them until the all the stitches are out of the ears and are able to be posted.
Shipping costs are due anytime prior to shipping.

All puppies purchased from Providence Dobermans will have to sign a contract stating that in the future, if for any reason at all, you are unable to care for your dog that you are to return it to the breeder (Tamara Young). No refund of the purchase price will be given. If we discover that you have sold your puppy to another party, placed in a shelter, or abused your puppy in any way, you will be fined and prosecuted for breaching the contract agreement, which was to return the puppy to the breeder. This will ensure that all puppies sold at Providence Dobermans remain out of shelters and in good homes. We care very much for all puppies born here at Providence Dobermans and do not take lightly to the issue at hand.
Providence Dobermans strongly recommends all puppy owners to order and give their pets vitamins supplied by NuVet Labs for atleast two years, ideally for life. Please see their information tab for more information.
For a copy of our contract please e-mail Providence Dobermans at angelheaven906@aol.com.