I get asked this question a lot from clients. What is the difference between AKC, UKC, IABCA and countless others? So I thought I would sit down and give you my point of view. Everyone will have their preference, and two views may be complete opposite. For the purpose of this page I will only touch on the three kennel clubs I belong to and show with.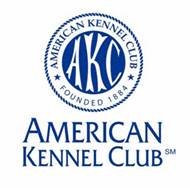 AKC (American Kennel Club)

AKC is a lot of politics. One only has to sit at ringside to discover this. However, AKC has been promoted as the best of the kennel clubs, and everyone strives for their AKC champion. Does this make them better than any other Doberman? In my mind, no. It means you have more money to pay professional handlers, and more money to travel than the average joe. AKC is very expensive to show in. Their entry fees are higher than other kennel clubs, and as stated before professional handlers are almost a necessity (and they don't come cheap). Does the best dog/bitch ALWAYS get put up? No. Most of the time, its who is on the other end of the lead (person) that matters. I have seen people smooze the judges, or make sure that the judges know they are judges as well. Again, most of the time, theses are the dogs that are being put up for Breed/Winner's Bitch/Winner's Dog, etc. Its not about the dog, although they would like you to believe it is. Its about who you know, and what they can do for you. Please don't get me wrong, AKC is the grandest of the three I will talk about. But its also the most political.
Regarding points: The American Kennel Club requires a dog to obtain a total of 15 points with two major wins (a major win is worth three points or higher) to become a champion. The majors must be won under different judges and at least one other judge must award some of the remaining points – so you need to win under at least three different judges.
http://classic.akc.org/events/conformation/counting_points.cfm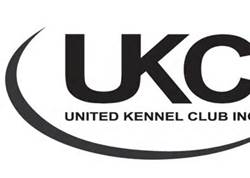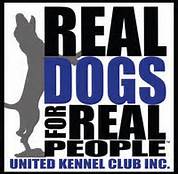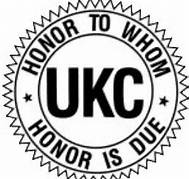 Ah, the UKC. UKC is a kennel club that is slowly gaining momentum in the dog show world. Why? Because they do not allow professional handlers. The handler must be an owner or the breeder. I have seen the best dog put up, even if the handler had no clue what they were doing. Why? Because the best dog goes up! It still has a competitive edge too it, as there can only be one dog who gets the points towards his championship. But it is more of a relaxed atmosphere. No one is going to look down on you if you don't do everything exactly perfect.
Regarding points: A minimum of 100 championship points. Points must be earned under at least three different UKC licensed Judges, and Win three Best Male/Female (or higher) classes at three different shows with competition under three different UKC licensed Judges.
IABCA (International All-Breed Canine Association)

IABCA is a kennel club that is trying to gain popularity with the dog show community. They are the only ones in my book to judge to the standard. In fact, each judge has the standard right in from of them the whole time.
A primary focus of the IABCA shows is education and a sharing of knowledge, between the exhibitors and the judges. Many exhibitors enjoy the shows because of the relaxed atmosphere of a small show where every exhibit has a 'good look' due to the written critiques. The International shows have a social atmosphere of a day out with your dog. The judges enjoy the shows because they can take the time to talk to each exhibitor without time limits.
During this show, you also get a written critque from the judge about your dog or bitch. Judges provide for a WRITTEN CRITIQUE FOR EACH DOG ENTERED and a rating number of how well the dog conforms to the breed standards. These standards are based on the 'country of origin' for each breed. Each judge will give each dog a written critique encompassing 12 different parts of a dog's body and movement.
IABCA is also the only venue that separates titles for puppy and adult. This is good in my book, because what you have a a puppy may not be what you have as an adult. It should be, but it is not always the case.
Regarding points: For adults: Three V-1 ratings are needed for an International title. Must be under three different judges, one of them being international. Three V-2 ratings (or higher) are needed for a National title.
For puppies: The requirements for puppy/youth Titles are different than that of the adult dog Titles. The puppies must earn three V-1 certificates in order to receive the National Title. If the puppy receives one additional V-1 certificate, the puppy may apply for the International Puppy/Youth Title. Please don't think that since pups can earn both titles in a weekend that they are more lenient with the pups. To a point they are, because let's face it they are puppies! But structurally, they are harder on the pups.