Breeder of Merit since 2021!
Photos and information on this site belong to Providence Dobermans. Permission is required to post the url, photos or any other information contained on this site!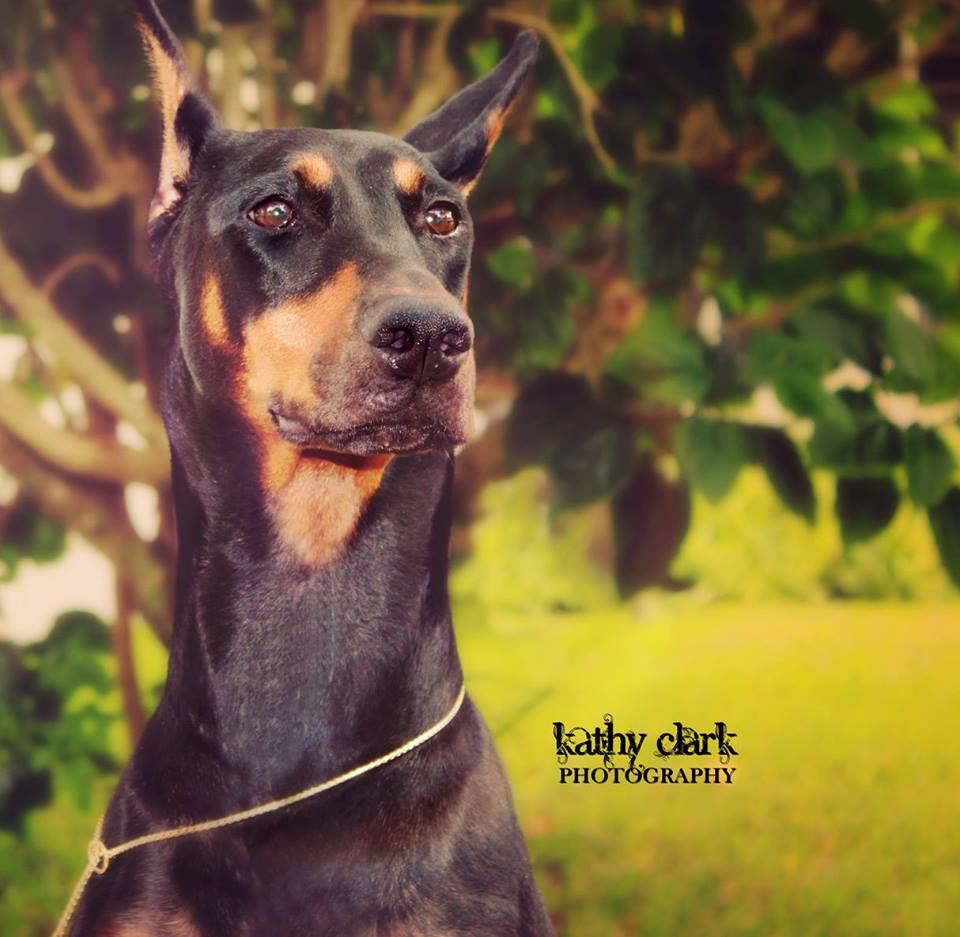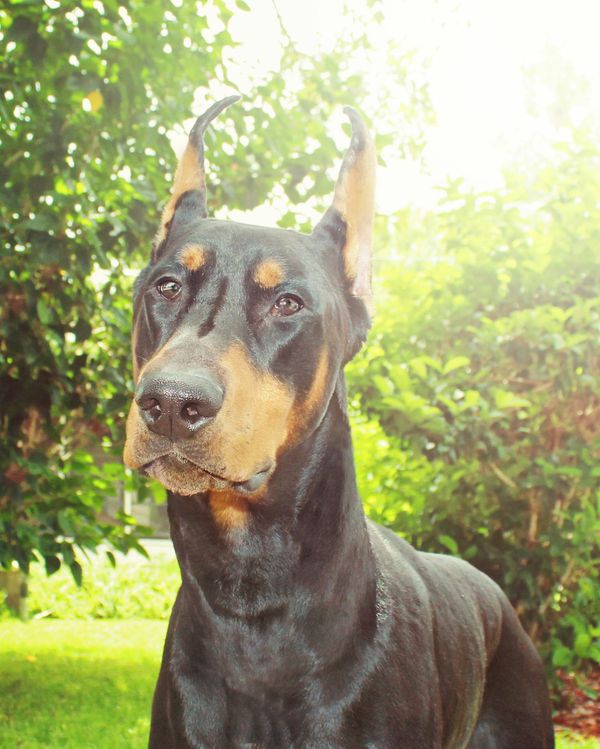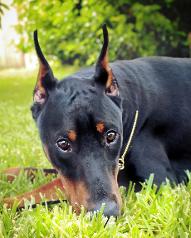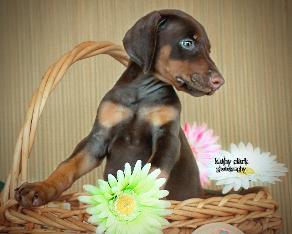 Welcome to Providence Dobermans!
Providence Dobermans is located in sunny Central Florida. We strive to improve the Doberman Pinscher breed as outlined by the American Kennel Club (AKC), as well as the Doberman Pinscher Club of American (DPCA). I do not endorse the breeding of "white," albino, or Z-factored Dobermans (as it is a genetic mutation), nor do I endorse the breeding of warlock (oversized) Dobermans. We also follow the Code of Ethics lined out by the DPCA.
We have been members of the DPCA since 2011, and are in good standing. We are also a member of our local kennel club, Brevard Kennel Club (through the AKC). We are also a Breeder of Merit and Breeder with H.E.A.R.T. through AKC.
We are a small professional breeding family. They live in our home, not in kennels. This is to insure each one of our animals is treated as a member of the family. They have access to the backyard to run and play as well! This is all to prepare them to live in yours!!
All of our breeding Dobermans have been fully health tested. We start testing very early, however most tests can not be performed accurately until they are 2 years of age. We test for hips, eyes, liver, thyroid, kidney, heart, as well as vWd.
Providence Dobermans currently shows in the UKC, IABCA, International Canine Events (ICE) as well as the AKC venues. We also firmly believe in all of our dogs (and any pups they produce) achieving their Canine Good Citizen. With many of our dogs, we have taken this a step further and also earned their therapy certificate through Therapy Dog International.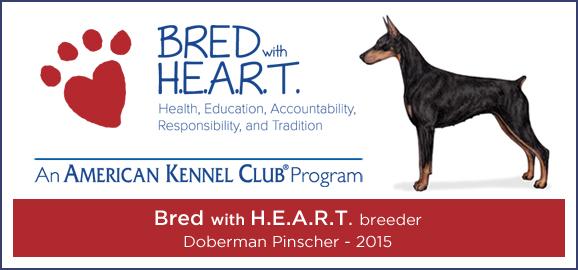 Ready for strong, savvy, style, sweet, and sass?
That's a Doberman Pinscher. For the past 100 years, doberman breeders have been producing a stable, smart, discerning dog capable of doing it all. From loving, loyal family companion, to search and rescue, to agility champ, to service/therapy dog, to police and military protection, today's Doberman Pinscher is the aristocrat of canines.
The Doberman Pinscher is known best, perhaps, for its guarding qualities. But the dog of yesterday's scary movies has been transformed through years of meticulous breeding into a fun-loving, exceptional athlete and a watchful, protective, and above all, discerning companion who has no trouble accurately distinguishing between friend and foe. The key word is discerning.
Among the top smartest canine breeds in the world, the Doberman Pinscher is breathtakingly perceptive, intuitive, and sensitive. Properly trained and socialized, your Doberman won't just place itself between you and a visible threat. As owner after owner can attest, your Doberman will anticipate that threat to you and your child, sometimes in uncanny ways.
Naturally, we're biased. For us, the Doberman is, paws down, the world's Number One breed. But that said, the Doberman just isn't for everyone. Dobermans require a calm, stable, firm, and smart pack leader, or they will assume that role for you. They must also have plenty of vigorous exercise every day, and stimulating mental challenges. Without these things, they will become destructive of themselves and of your home.
One last thing: Dobermans are nick-named "Velcro dogs" because they stick to their people. Heaven for a Doberman is leaning into you for a prolonged head rub. Balancing that well-known guardian instinct is the world's most loving heart and a sense of humor that will keep you laughing its whole life long. (dpca.org)