Photos and information on this site belong to Providence Dobermans. Permission is required to post the url, photos or any other information contained on this site!
IntBa/NatBa CH Providence's Heart of the Dominican CGCA CGCU TKE UICN1 ICN4 ITD3 IUD IVD ICEA3 IVD ICE1.5K-H ICE 1.5K-P ICE 1.5K-W ICE-CH1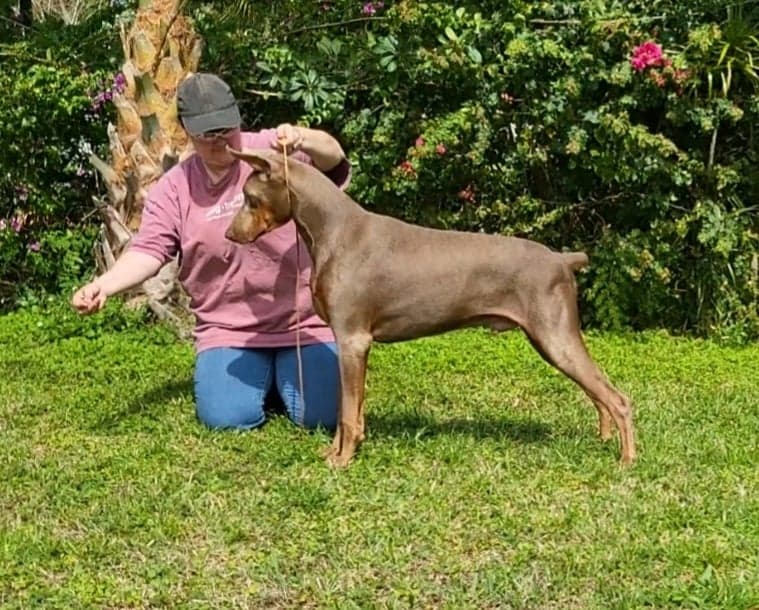 Dom, above, at 10 months old.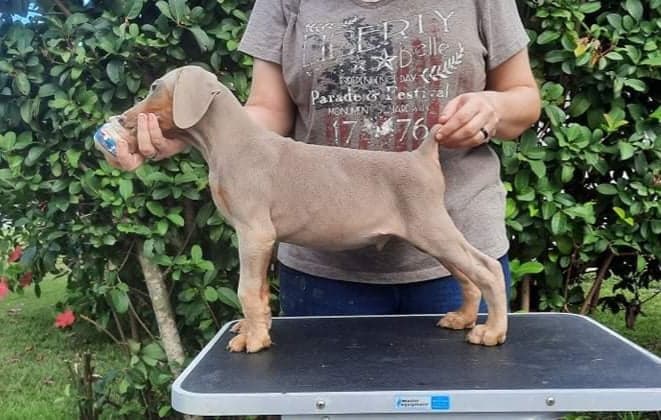 Dom, above, at 8 weeks old.
Dom is a very special boy. He is the youngest dog at International Canine Events to earn his Versatility Award at 9 months of age. He has also earned his AKC Trick Dog Elite Performer at 9 months of age. He has started his AKC conformation debut and will be shown more in the future once he has matured a little more.
Call name: Dom
Date of Birth: May 25, 2021
Coat: Fawn and Rust
Color: Fawn #9 (bbdd); all 4 colors
Height: 27.5"
Weight: 85lbs
Testing:
vWD: Carrier, Gensol
Cardio: Normal, June 2021
Cardio: TBD
Dings: Neg by Parentage
Eyes: TBD
Liver: Normal, June 2021
Hips: TBD
Thyroid: Normal, June 2021
Kidney: Normal, June 2021
For pedigree information: https://dobequest.org/profile.php?DOGID=70047