Photos and information on this site belong to Providence Dobermans. Permission is required to post the url, photos or any other information contained on this site!
U-CH Providence's Liberty Bell CGC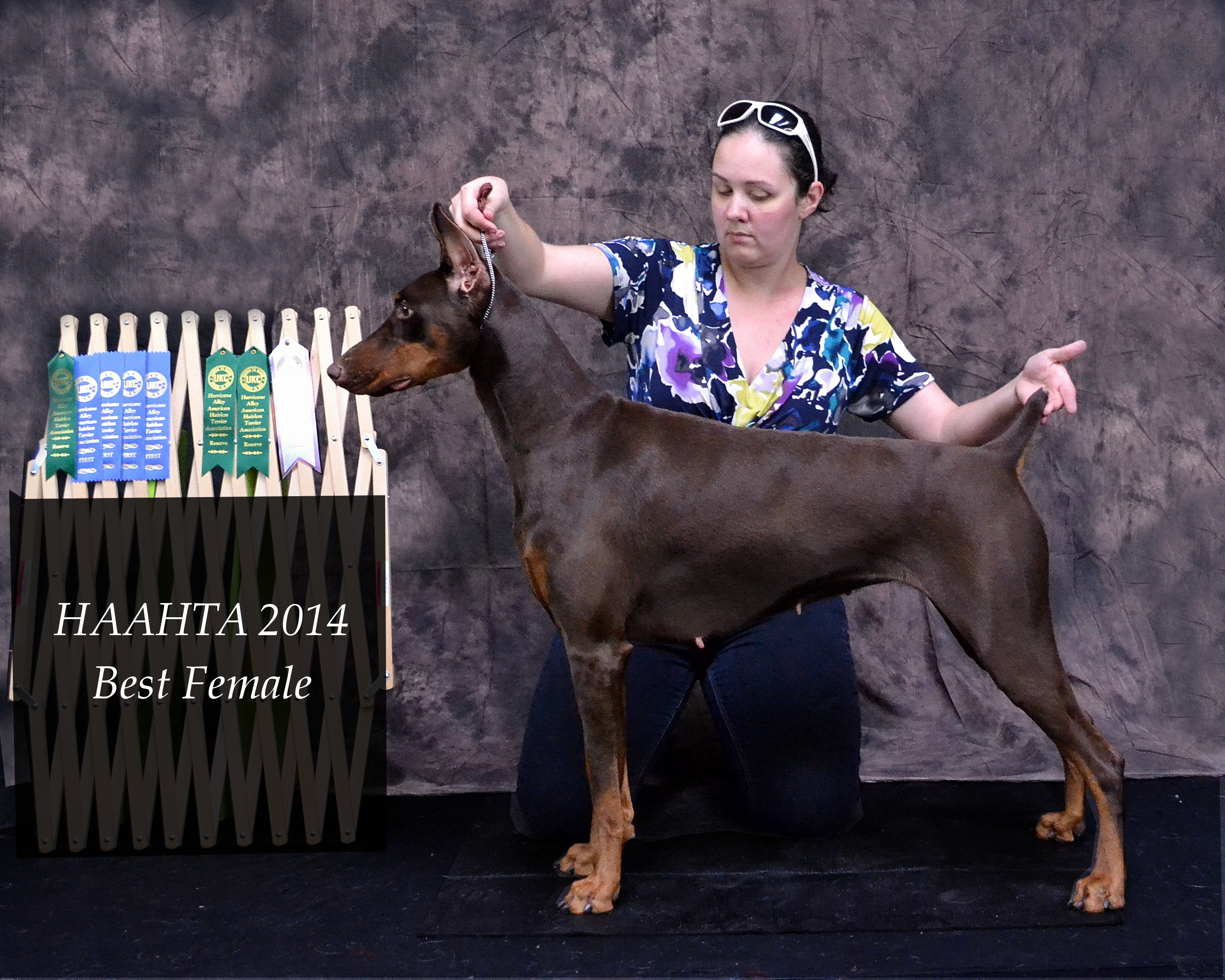 Thank you to Jennifer Smith for showing Mia to her championship, and for helping to make this picture possible!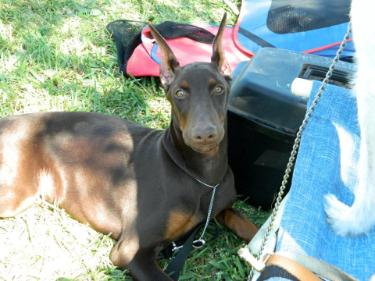 Mia, above and to the left, 4 months old at an AKC puppy match where she went Best Puppy in Show.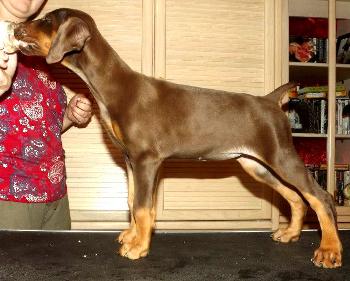 Mia stacked at 8 weeks old
Providence's Liberty Bell
Mia is owned and loved by Lee Robinson, and co-owned by Providence Dobermans.
Mia has finished her UKC Championship!! (And is now retired from the show ring. Mia will have 1 litter, due Dec 11, 2014!
Call name: Bella Mia, or Mia for short
Date of Birth: June 24, 2012
Coat: Red and Rust
Color: Red #7 bbDD (Produces Blacks and Reds only)
Height:
Weight: 70lbs
Testing:
vWD: Clear, VetNostic, August 2012
Cardio: Normal, July 2014
Eyes: Normal, Aug 2014
Liver: Normal, July 2014
Hips: Good, Sept 2014
Thyroid: Normal, July 2014