Photos and information on this site belong to Providence Dobermans. Permission is required to post the url, photos or any other information contained on this site!
Introducing UKC CH Providence's Scarlet Letter by Trio!!!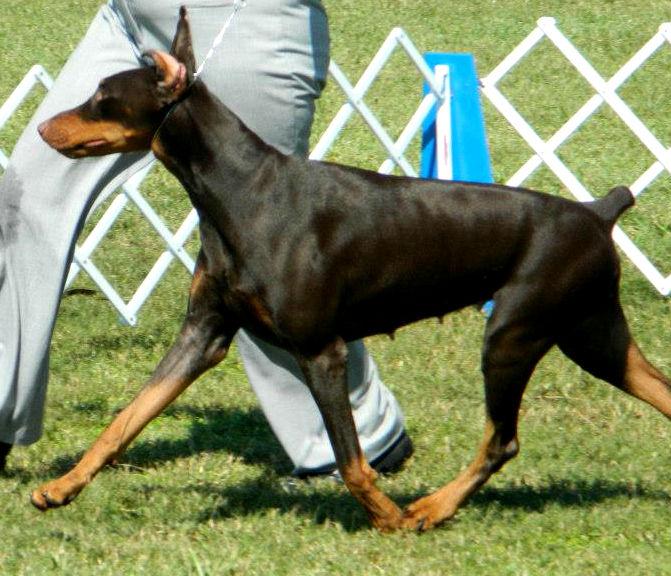 Sunshine at 14 months of age, showing her reach and drive
Sunshine at her first UKC show. She was a natural and took the weekend by storm!! Earned her title in just one weekend.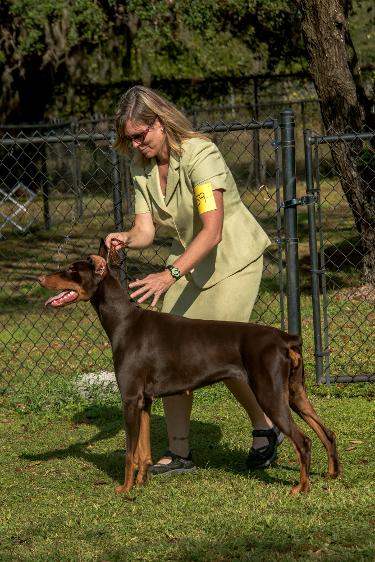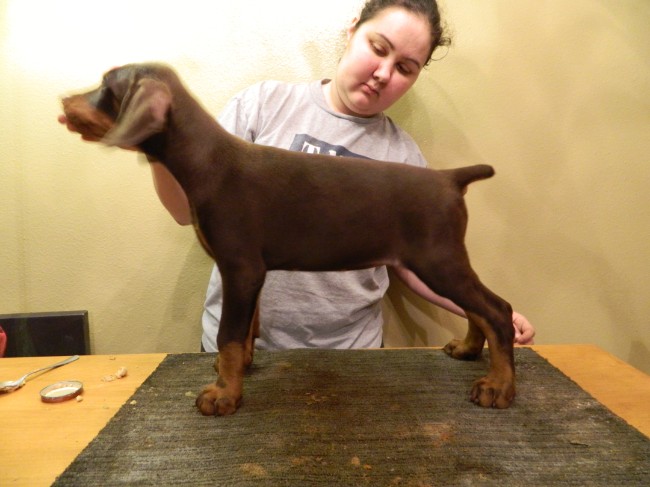 Sunshine, above and below, at 8 weeks of age.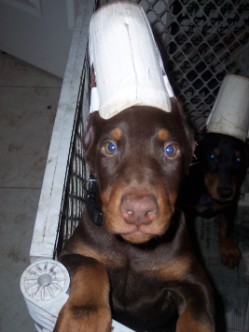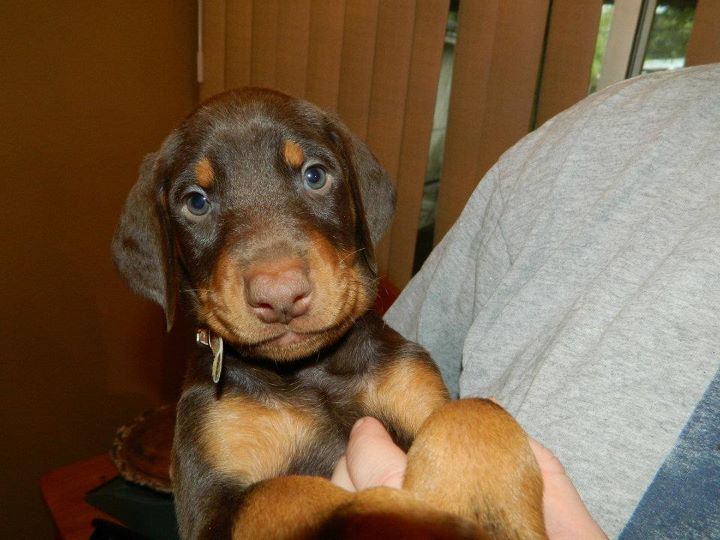 UKC CH Providence's Scarlet Letter by Trio
This is our Molly/Falcon daughter. She is line bred on Hotai, and very heavy in Bel-Mar. She is full of character and personality!
Sunshine's litter was nominated for Futurity with the DPCA. However, do to personal issues, Providence Dobermans was not able to attend the DPCA convention.
Due to an ear that would not stand correctly, Sunshine has not been shown in AKC.
Call Name: Sunshine
Health Testing to be done later.
Date of Birth: August 18, 2011
Coat: Red and Rust
Color: Red #7 bbDD (Produces Reds and Blacks only)
Weight: 65lbs
Height: 26inches at wither
26 inches square!!
Testing:
vWD: Affected, Vet Nostic, October 2011
Cardio: Normal, October 2012
Eyes: Normal, per CERF, October 2012
Liver: TBD @ 2 yrs
Hips: TBD @ 2 yrs
Thyroid: TBD @ 2yrs
Below are pictures of sire: CH Epik's Black Tie Affair CGC, TT, for pictures of the dam please see Molly Girl Hagen in our retired section.