Photos and information on this site belong to Providence Dobermans. Permission is required to post the url, photos or any other information contained on this site!
Int'l/Nat'l/U-CH Providence's Who'll Stop the Rain CGC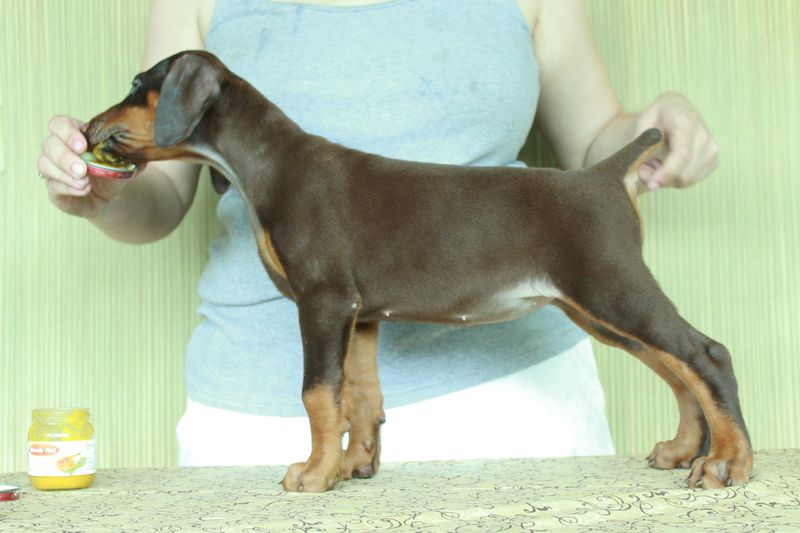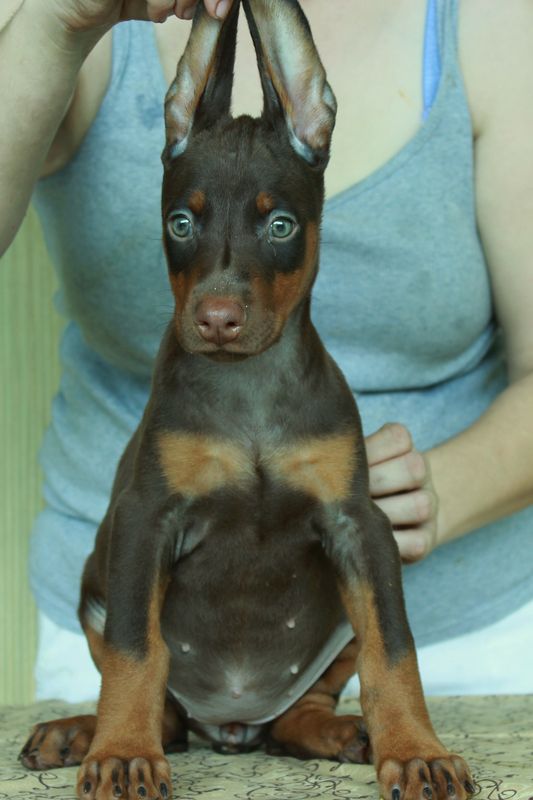 Introducing our newest addition, Rain!! Pictured above at 7 weeks old.
Rain became a UKC Champion at just 8 months old. We are very proud of this young lady.
Just over the age of 12 months of age, Rain became an adult International Champion and a Canine Good Citizen!
Call name: Rain, or Raindrop
Date of Birth: May 30, 2013
Coat: Red and Rust
Color: Red #7 bbDD (Produces Blacks and Reds only)
Height:
Weight: 58lbs and still growing!
Testing:
vWD: Carrier, VetNostic, August 2013
Cardio: Normal, October 2014
Eyes: TBD @ 2 yrs old
Liver: TBD @ 2 yrs old
Hips: TBD @ 2 yrs old
Thyroid: TBD @ 2 yrs old